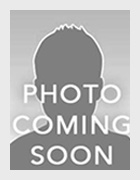 Jesse Hunter
Comptroller
My primary duty is to manage the company's cash flow and monitor indirect expenses. I like being able to contribute to the company directly. It's very rewarding to see your work benefitting those around you.
Outside Interests
I like reading business and economic publications.
Surprising Fact
I love animals, with dogs at the top of the list.
Biggest Lesson Learned
Life comes with uncertainty and there is not always a correct answer.
Favorite TV Character
Larry David of "Curb Your Enthusiasm". He never gives up until his point is made.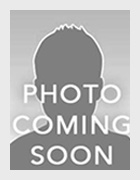 Theresa Tillotson
Human Resource Manager
I handle all aspects of hiring, employee relations, and managing company benefits for DRI. What I enjoy most about my work is learning new aspects in Business Management.
Outside Interests
Spending time with my three grandchildren and traveling
Special Talent
Organizing details in the completion of any job
Biggest Lesson Learned
Peace of mind is the key to happiness.
Favorite TV Character
Captain James T. Kirk –for his confidence and bravery.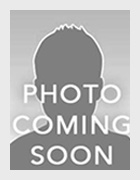 Greg Tillotson
President
As President I oversee all company operations, including project quality, job estimating, our team of project managers and the assurance of all safety procedures. I'm a Master Electrician, with 36 years experience in the electrical industry. I get the most satisfaction from knowing that DRI has a great reputation for the professionalism of our team and providing consistent quality work. 
Outside Interests
Fishing, woodworking, gun collecting
 What Makes You Smile
Spending time with my three grandchildren
 Biggest Lesson Learned
Tomorrow is not guaranteed. Treat everyone as if it is the last time you will ever see them.
Favorite Vacation Spot
Gatlinburg, Tennessee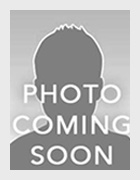 Doug Rhoda
Warehouse Manager
My key duties are to pick up and deliver equipment and supplies for job sites, warehouse organization, tool inventory and ordering electrical supplies. I enjoy working for a company with such an excellent reputation.  I like being challenged and the fact that every day, my job is different.
 Outside Interests   
Clemson football, spending time with my family grilling and camping.
 Special Talent /Skills
I enjoy home remodeling projects and working on all types of vehicles.
 What Makes You Smile
Coming home from work and seeing the excitement on the faces of my family.
 Favorite Vacation Spot
Panama City Beach, Florida is my favorite vacation spot.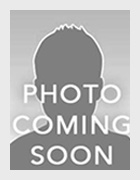 Brian Wood
Project Manager / Estimator
My main duties include project estimating and managing some of the smaller jobs for DRI.  I've been working for DRI since 2001 and what I like most is how it feels like they care about their employees  I don't  think you could find a better company to work for. 
Outside Interests
Fishing, and visiting places I have never been before.
 Favorite Team
The only sport I really follow is MMA. My favorite fighter is Chuck Liddell because he almost always had exciting fights.
 Biggest Lesson Learned
I did not know as much as I thought I did when I was a teenager.
 Best Vacation Spot
The best vacation I've had was at Panama City Beach.  I am still looking to see if I can top it.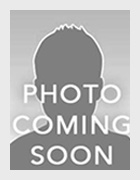 Bryson Jones
Project Manager
I manage many of the larger projects for DRI.  I've been In the Electrical contracting field for 14 years and completed the Project Management Institute program at Purdue University. What I like the most about DRI is that even though we are a larger business…we still have a "small family feel" – employees and their families matter at DRI. 
Outside Interests
Hunting and working on older cars 
Favorite Team
Clemson – I was raised by Clemson fans, so I have been a supporter for my entire life. 
Biggest Lesson Learned
You are more defined by what comes out of your mouth than what goes in it.
Favorite Vacation Spot
Our family  – we have five kids – loves to go to North Litchfield Beach.